National Achievers Society
---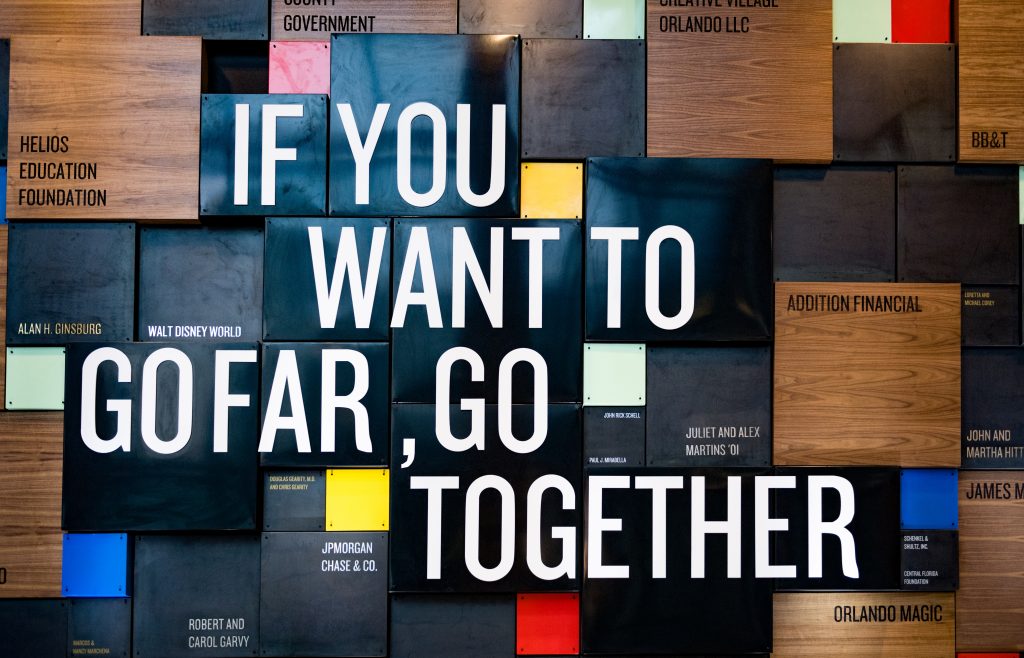 Thank you for your interest in the National Achievers Society, UCF Chapter!
Through the National Achievers Society, students and their families find themselves engaged in monthly enrichment activities, college campus visits, brain bowl competitions, academic skills workshop, leadership development, community service projects and career exploration modules to name a few. The program is funded through a yearly grant from the Florida Education Fund.
Ten chapters operate throughout the State of Florida, in Dade City, Ft. Lauderdale, Gainesville, Lake City, Miami, Orlando, Palm Beach, St. Petersburg, Tallahassee, and Tampa. Each offers programming and services to support individual and group motivation, academic skill development, cultural enrichment, career awareness and increased exposure to and preparation for higher education. We offer 2 inductions per academic year (Fall in November and Spring in April). Click here for an information on program requirements and expectations. .
The Fall 2023 application is NOW OPEN!
Click here for application requirements and supporting documents.
Click here to submit your application.
The application closing date is Friday – October 6, 2023
General – Members:
Brain Bowl Competition – Rules and Regulations – 2023 -2024 (Coming Soon)
Membership Dues – 2023 – 2024 (Digital Payment Coming Soon)
Click here to update your Contact Information
Click here to submit your Quarterly Report Card (2023 – 2024)
NAS Alumni:
NAS Handbooks:
Achiever Handbook – 2023 -2024 (Coming Soon)