Downtown Scholars Initiative
---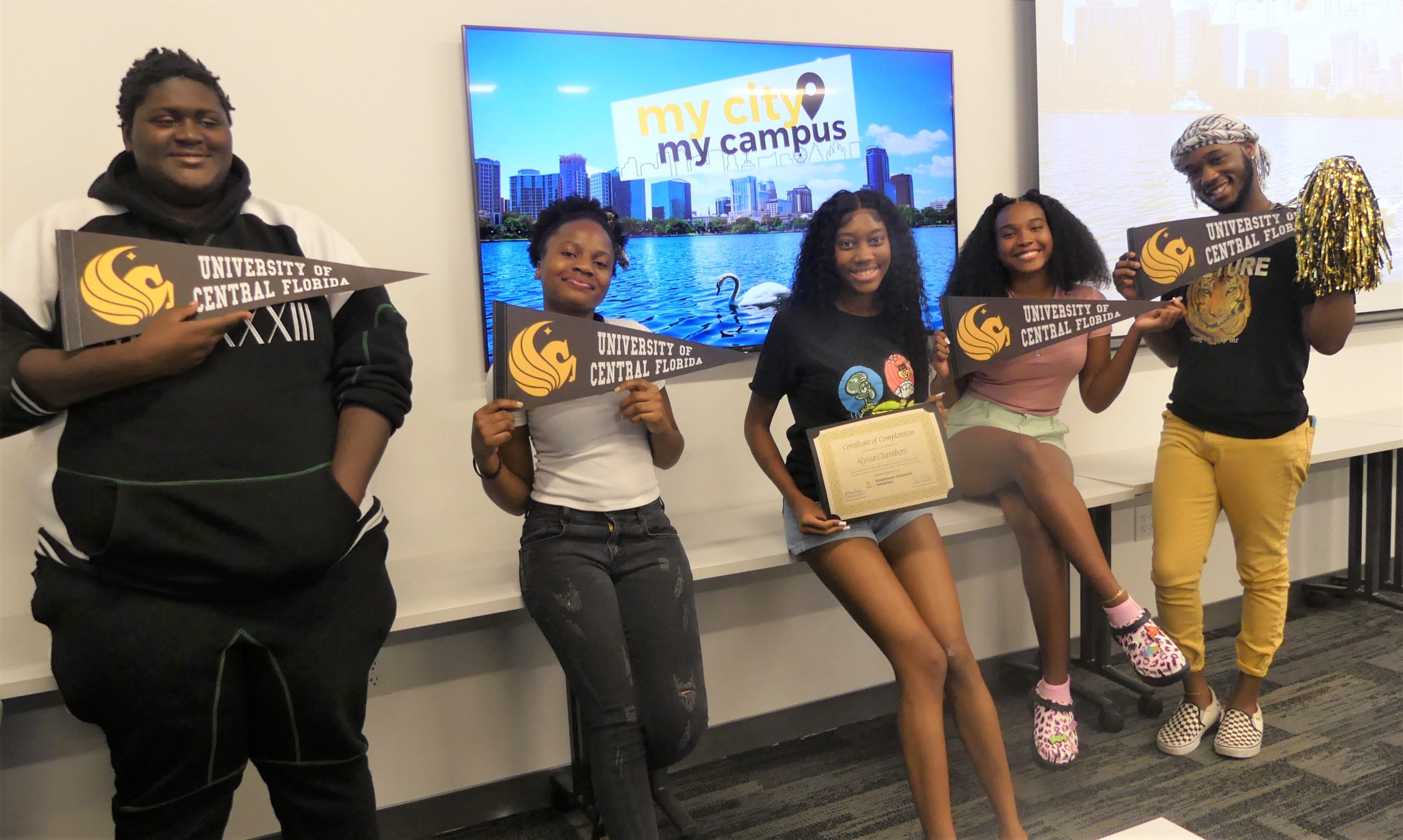 The Downtown Scholars Initiative is a two-part program geared towards Jones High School students. The Pre-College Program provides students interested in attending UCF with support services to assist in application processes and connections to the campus community. The Summer Bridge Program provides accepted UCF students with a downtown residential experience, free tuition and books, peer mentoring, and service learning opportunities during their first summer term entering freshman year.
The next application cycle for the Downtown Scholars Initiative will begin in 2023.

Click here to learn more about our partnership with the Helios Education Foundation!